Freelancer Toolkit and Roadmap
August 26, 2021
2021-08-26 18:31
Freelancer Toolkit and Roadmap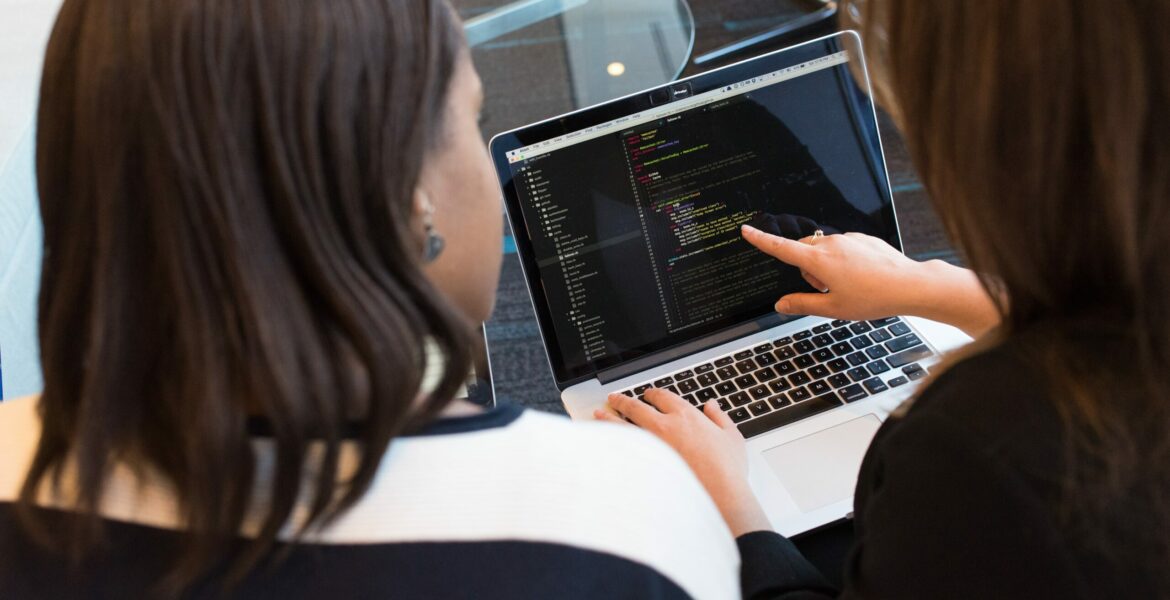 Freelancer Toolkit and Roadmap
Whether you're looking to get your start in the tech industry or prefer jobs that allow the optimal work-life balance, freelancing has room for all job seekers.
Bootcamp AI Career Services, in partnership with devnow, created this step by step guide to help you succeed as a freelancer.
Below, the guide details the steps from getting starting — both in looking for clients and ensuring you have proper tax documents — to project and client management to building your freelance brand over time.
Step 1: Why Should I Freelance?
Path to Full-Time Employment
If you are looking for a full-time job, freelancing is a fantastic way to get your foot in the door with your next company. Nanodegree graduate and Bootcamp AI engineer, used freelancing to become familiar with Bootcamp AI tools while building relationships with Bootcamp AI employees. Although there wasn't a need for a full-stack engineer when he joined as a freelancer, when there later was a need he was the perfect candidate for the job.
Build Your Portfolio
If you're breaking into a new industry and find it hard to talk about relevant industry experiences, create those experiences for yourself via freelancing. Nanodegree Plus graduate Heshuang used freelance work to build her portfolio. When she was interviewing for other roles, she could talk about her recent industry experiences working on freelance projects for employers.
Additional Income and Skill Growth Opportunity
If you're looking for some extra cash or for a new challenge, freelancing offers a low risk but high reward towards your professional growth.
Step 2: Get Set Up
As a self-employed freelancer, you will have a few additional responsibilities normally handled by an employer, such as paying taxes and providing your own health insurance. You'll also be responsible for tracking and managing your own work — everything from project planning to invoicing.
Don't be put off by this — with the right tools and templates, completing these tasks will be easy.
To get started, read up on necessary freelancing tools below for taxes and insurance, project management, etc.
Step 3: Distinguish Yourself
Personal Branding
Differentiating yourself as a freelancer is an important part of selling your services and skills. The ability to succinctly convey your passion, skills and professional story is invaluable to a successful freelance career.
How to differentiate yourself with a personal brand? We recommend starting off simple.
Your Pitch
Create an elevator pitch, "tagline", or short one-liner about yourself that you can use when communicating with potential clients, either over email or in person. Your pitch should be a thoughtful but concise introduction to your business that can be used in a variety or ways — in meetings with clients, in job applications, on your website, or over email. A well-written pitch will save you time and help launch your business.
IDEALIST.ORG
Broken down into four steps, Idealist teaches you to develop a concise elevator pitch.
Focus on Passion Projects
A second and similarly simple way to build your personal brand is to work on projects that interest you. Especially if you are still gathering experience, build projects that excite you, that you personally find useful, or that you think other people could use. Your passion for your project will come through when you speak about it and people will associate your work with that enthusiasm. Once you get more experience, you can fine-tune the details of your brand.
ALBERTO VARELA, VE LABS
Learn how to "replace lack of experience with love for what you do."
Refine Your Personal Brand
There are two primary things to keep in mind when developing and ultimately communicating your brand — your brand name and logo.
Brand Name — Many freelancers simply use their full name as their brand name. However, if you are considering expanding into a larger business, it may be worth considering an official company name. There are benefits to either option, depending on your long-term goals with freelancing and how you hope to be perceived by clients.
Logo (Recommended) — After you select your brand name, you should create a logo to compliments it. A well designed logo can reinforce your brand, aid recognition and help build customer loyalty. It also makes it easy to personalize your invoices, business cards, and other professional materials.
Canva — Free online logo maker
How to Design a Logo — Article on how to design a unique and memorable logo
 
Step 4: Create a Portfolio Website
An online portfolio is one of the best ways to showcase your ability. Whether you are just starting your career or starting your own business, an online catalog of your work is essential to creating credibility with clients. There are several approaches to creating your portfolio, from building your own to using an application.
What to Include in Your Portfolio
About section — include your elevator pitch!
Contact information and/or contact form
A few select projects with descriptions of your process
Testimonials (if available)
Easy to use UX/UI
Visuals that reflect your branding
Your own unique domain name
Do-It-Yourself Portfolio Websites
CREATIVE BLOQ
Get inspired by developers' and designers' portfolio websites.
Step 5: Calculate Your Rate
Knowing how much to charge as a freelancer can feel like one of the largest hurdles, especially as you get started. Luckily, Bootcamp AI is here to help dissect some of the ambiguity around payment options.
We link to a guide below to walk you through some payment options. Three things to stick by are:
Be honest about the pay rate you need. If you're able to pay the bills and take on small-scale projects to build your portfolio, that's a great way to make you a better candidate for bigger projects in the future. However, a work experience can be soiled if you're stressed about finances or feel like you're being underpaid.
Ask for advice! Many people are very open about what they charge or expect to be charged. This will give you a sense of what's realistic.
Aim high and negotiate. Like with all salary negotation, both sides enter knowing they will compromise. If the employer cannot meet your pay rate, they'll let you know and ask if you can do a smaller rate. This is normal in contract negotiations, so don't be afraid to ask for more!
Step 6: Find Your Market
There are a number of ways to find freelance work including building personal projects, checking your local area and on online freelancing platforms.
Local Networks and Businesses
Many alumni also note that looking for needs within their own local community was pivotal to building their freelance career. Use Craigslist, or look at local businesses (restaurants, family businesses, doctors' offices) that may need services.
Step 7: Develop a Sales Process
As a freelancer, you will manage your own sales, marketing, customer service, HR and accounting.
To keep your business running strong, create a process for finding clients, building relationships, pitching your services, and developing a relationship with them.
How to create a sales process?
Identify your ideal clients — individuals or organizations who need your skills.
After you identify several potential clients, reach out to them.
When reaching out, give your "elevator pitch". This means communicating your value as it relates to their needs, or simply how you can help fix a problem the business has. Use an example of how you did it for another client, or provide an idea of how you would solve their business need. Overall, communicate concrete solutions, your proven successes, and passion for your work and solving their problems.
Although there are guidelines, sales processes can be flexible and it's up to you to figure out what works for you. Some people will find most of their clients at networking events and cold emails, and some people will find most of their clients picking up projects from places like Upwork.
The Sales Process includes the initial sales pitch or outreach, and will conclude after you sign a contract. Refer back to earlier steps on calculating pay and time estimates to help you work out the details of a proposed project before your seal the deal!
CLOUDPEEPS TEAM
CloudPeeps discusses how to talk about your work and market it to potential clients.
Balancing Act: How to Manage Time When You Have Multiple Clients
UPWORK
Get tips from freelancers on how they manage their portfolio of clients.
Step 8: Develop a Routine
Becoming a freelancer offers freedom, but also requires good habits. One Bootcmap AI student shared that time management was a challenge, noting "after I quit my job and began freelancing, time management was a problem for me. I never thought this will be difficult, but after few unproductive months, I realized I needed to take it seriously. I took a few online courses about time management and now my productivity is OK. I still think it could be better, but there is always a room for improvement."
Productive routines can come in many forms, but at the core is a series of good habits and organized workflow. Whether you block off time for your coding and other hours for email and client management, intentionality is key.
Step 9: Keep It Up! Continue the Cycle
Keep Learning, Building, Sharing Your Projects
One of the most important steps on the freelancing roadmap is to continue to develop new skills by building and sharing your projects. In doing so, you will increase your skill set, build your portfolio, and in turn have more opportunities for work.