Google Cloud Certified Professional Machine Learning Engineer
September 29, 2021
2021-10-03 6:59
Google Cloud Certified Professional Machine Learning Engineer
Google Certified Professional Machine Learning Engineer
Un Professional Machine Learning Engineer diseña, crea y produce modelos de aprendizaje automático para resolver desafíos comerciales mediante las tecnologías de Google Cloud y el conocimiento de modelos y técnicas de aprendizaje automático comprobados.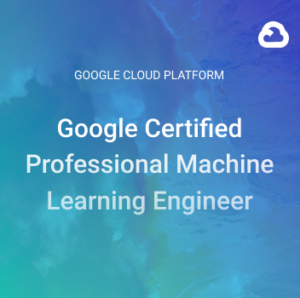 Aprenda las habilidades necesarias para tener éxito en un puesto de ingeniería de Machine Learning.
Prepárese para el examen de certificación de ingeniero de aprendizaje automático profesional de Google Cloud.
Comprenda cómo diseñar, crear y convertir en producción modelos de AA para resolver los desafíos empresariales mediante las tecnologías de Google Cloud.
Comprender el propósito y la intención de la certificación Professional Machine Learning Engineer y su relación con otras certificaciones de Google Cloud.
Lab Highlights
(Actualizados, incluido Vertex)

Big Data & Machine Learning Fundamentals

Perform Foundational Data, ML, and AI Tasks in Google Cloud

Creating an AWS CodeCommit Repository that Triggers Email Notifications

Machine Learning on Google Cloud

Automate Interactions with Contact Center AI

Advanced Machine Learning with TensorFlow on Google Cloud Platform

Explore ML models with Explainable AI

MLOps (Machine Learning Operations) Fundamentals

ML Pipelines on Google Cloud
Section 1: Framing ML problems
1.1 Translating business challenges into ML use cases. Considerations include:
1.2 Defining ML problems. Considerations
1.3 Defining business success criteria. Considerations
1.4 Identifying risks to feasibility of ML solutions. Considerations.
Section 2: Architecting ML solutions
2.1 Designing reliable, scalable, and highly available ML solutions.
2.2 Choosing appropriate Google Cloud hardware components.
2.3 Designing architecture that complies with security concerns across sectors/industries.
Section 3: Designing data preparation and processing systems
3.1 Exploring data (EDA).
3.2 Building data pipelines.
3.3 Creating input features (feature engineering).
Section 4: Developing ML models
4.1 Building models.
4.2 Training models.
4.3 Testing models.
4.4 Scaling model training and serving.

Section 5: Automating and orchestrating ML pipelines
5.1 Designing and implementing training pipelines.
5.2 Implementing serving pipelines.
5.3 Tracking and auditing metadata.
Section 6: Monitoring, optimizing, and maintaining ML solutions
6.1 Monitoring and troubleshooting ML solutions.
6.2 Tuning performance of ML solutions for training and serving in production.
+1 año Experiencia en Python.
Haber tomado un programa Introductoria en GCP.
Haber tomado un programa Introductoria en Machine Learning o Data Science.
Inicia con estos programas Python y Machine Learning.
Certificate como Google Professional Machine Learning Engineer.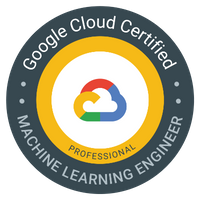 Joel Hansen
Joel is a marketing advisor and LinkedIn storyteller that manages a client portfolio of 2 million followers and speaks to companies on the power of LinkedIn.
He's given two TEDx talks on the impact of social media and storytelling, and he's partnered with brands like Uber, Amazon, Slack, Microsoft, Adobe, Hootsuite, and Airbnb.
On LinkedIn, he produces content on an individual and corporate level that's earned 10 million+ views, with some stories gaining 1 million+ impressions alone. His LinkedIn newsletter, the Personal Brand Brief, has over 17,000+ subscribers.
Día típico en Bootcamp AI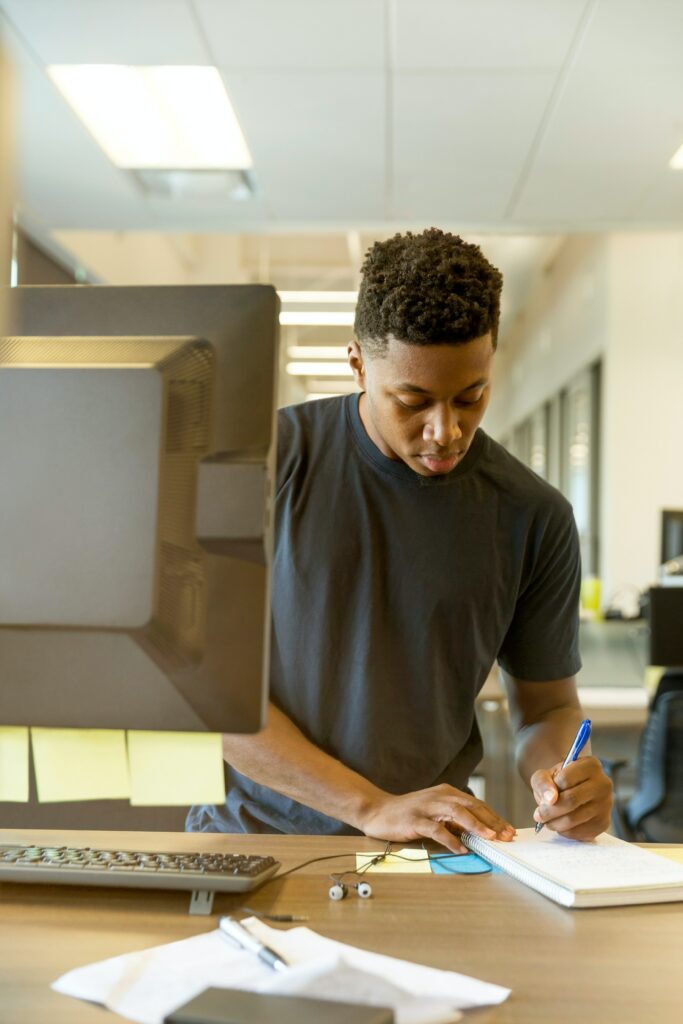 A new type of online course
Active Learning, not Passive Watching
Live online course, which means students are learning in real time via Zoom / Meet.
Teach with a Cohort of Peers
Learn with a cohort of peers
You are a busy person. You can work things out when needed, but it's important to give feedback and accountability to boost your students' likelihood of success.
Tactics, Cheatsheets, and Frameworks
Not just theory and principles. Mentors share the best practices they use that they have seen work across industries.
Fundamental skills cannot be learned by passively watching videos, they must be practiced. With live practices your students learn better
Bootcamp AI Beca
Precio total del cuso
Entregar desafíos en tiempo y forma

Desafíos y proyecto final

Acceso a bolsa laboral y proyectos freelance pagos

Las clases quedarán grabadas
Octubre
25/10 al 25/01/2022
Lunes y Miércoles
de 18:30 a 20:30
Octubre
25/10 al 25/01/2022
Lunes y Miércoles
de 18:30 a 20:30
En este curso, aprenderá los fundamentos del lenguaje de programación Python, junto con las mejores prácticas de programación. Aprenderá a representar y almacenar datos usando tipos de datos y variables de Python, y a usar condicionales y bucles para controlar el flujo de sus programas.
En este programa, los estudiantes mejorarán sus habilidades mediante la construcción e implementación de soluciones sofisticadas de aprendizaje automático utilizando frameworks y herramientas de código abierto populares, y obtendrán experiencia práctica en la ejecución de tareas complejas de Machine Learning.