Nanodegree Business Data Analytics
September 27, 2021
2022-10-13 10:15
Nanodegree Business Data Analytics
Gain foundational data skills applicable to any industry. Collect and analyze data, model business scenarios, and communicate your findings with SQL, Excel, and Tableau.
Get a certificate upon completion
Get started right away and learn at your own pace.
Subtitles:  English, Español, Portugues.
What is a professional certificate?
Develop the skills necessary to complete the job
Whether you want to start a new career or change your current career, Coursera's professional certificates help you prepare for the position. Learn at your own pace, at a time and place that is most comfortable for you. Enroll today and discover a new career with a 7-day free trial. You can pause your classes or end the subscription at any time.
Practical projects
Apply your skills to practical projects and develop a portfolio that demonstrates your job readiness to potential employers. You will need to finish the projects correctly to get your certificate.
Get a professional credential
When you complete all the courses in the program, you earn a certificate that you can share with your professional network, as well as access to professional support resources to help you start your new career. Many professional certificates have partners interested in hiring staff who recognize the professional certificate credential, and others can help you prepare for the certificate exam. You can see more information on the pages of the particular professional certificate where it applies.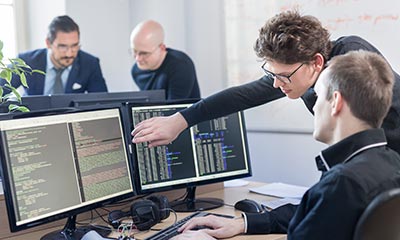 Program Offer
It includes
Real world projects
Yes
STUDENT SERVICES
Mentor Tech Support
Yes
Student community
Yes
CAREER SERVICES
CV support
Yes
Freelance Projects
Yes
Succeed with Personalized Services
Brindamos servicios personalizados para sus necesidades en cada paso de su viaje de aprendizaje para garantizar su éxito.
Mentors available to answer your questions
Biweekly (2 hour) live classes and on-demand support from TAs
Double the time of weekly 1:1 mentorship
Biweekly accountability sessions with a personalized study plan
MENTORSHIP SERVICES
Support for all your technical questions
Questions answered quickly by our team of technical mentors
More questions about the program?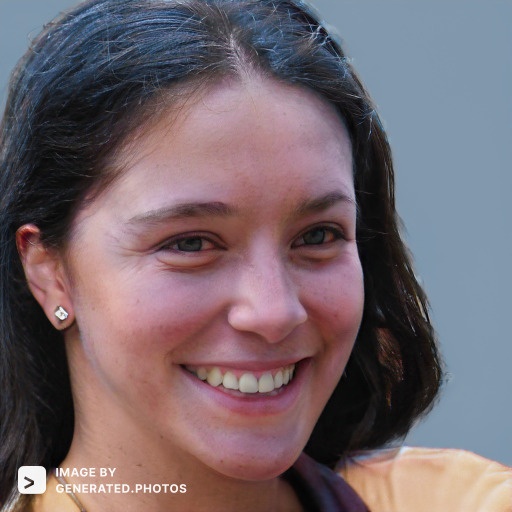 Schedule a call with our Admissions team or email, our Admissions Manager, who will help you think through the decision.
Develop an End-to-End project that will allow you to interact in a real work environment.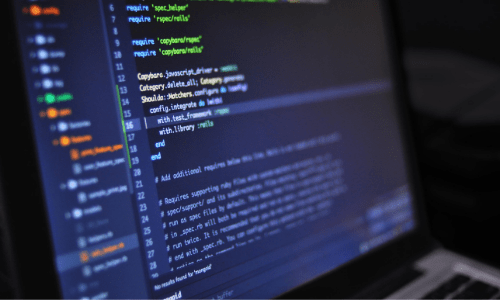 La matrícula completa del programa es de $ 10,140. Si paga por adelantado, obtiene un 16% de descuento. Recuerde, si no consigue un trabajo dentro de los 6 meses posteriores a la finalización, recibirá un reembolso completo. Ver los términos de elegibilidad de la garantía de empleo
Business Data Analytics Specialization
MONTHLY ACCESS
Take multiple courses and earn short-term credentials.
7 días gratis, luego $35/mes
Affordable programs and free trial for 7 days.
Access courses and Specializations offered by more than 170 leading companies.
Get unlimited certificates.
Gain job-relevant skills and tools with 1,000+ applied projects and hands-on labs from industry experts.
Bootcamp AI Plus anual
Combine flexibility and savings with long-term learning goals
14 day money back guarantee
It's all included in the monthly plan, plus:
Save $241 if you pay for the year in advance
Enjoy maximum flexibility to balance work and life, and learn at your own pace
7 days free, then $35/month
Affordable programs and free trial for 7 days.
Maximum flexibility to learn at your own pace.
Cancel anytime.
3 MONTHS ACCESS
Learn a single topic or skill, and earn a credential
Visit an individual course or Specialization page to purchase.
Access all the courses included in the learning program
Get a certificate upon completion
Cash, credit/debit card, Paypal payment
Asynchronous program access
Pay as you go
Maximum flexibility to learn at your own pace.
Slack Community
Access to all sessions
Access to all quizzes
Access to all projects
Access to Laboratories
Cancel at any time.
+ 50% of your salary for the first month when you get a job
If you cannot find a job, we will exempt you from paying 50% of your first salary.
You must complete the 4 months of the program
4 MONTH ACCESS
Pay in advance and save an additional 15%
4 months is the average time to complete this program.
Save an additional 30% compared to pay-as-you-go.
Slack Community
Access to all sessions
Access to all quizzes
Access to all projects
Access to Laboratories
Cancel at any time.
Change to the monthly price later if you need more time.
+ 50% of your salary for the first month when you get a job
If you cannot find a job, we will exempt you from paying 50% of your first salary.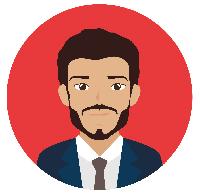 Tulio Velásquez
Gerente Arq Tecnología
The mentor has clarity on the material and how the step-by-step for each implementation is explained. The mentor has the knowledge and makes an easy understanding of the course.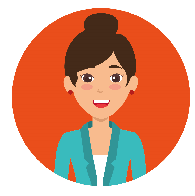 Melani Stefania Ruales
Fellow
I think it has qualified teachers and the topics in the courses are super good. She is a good teacher, who she knows about the topics to be covered. It is also dynamic when teaching the class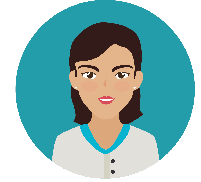 The mentor is experienced. I like that there are labs and that I can review the recorded classes.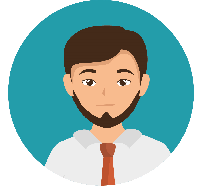 Bryan Xavier Landázuri
Felow
Each class module was interesting and each laboratory that was carried out had its respective guide. It was well explained, I presented many applications of the various topics that were seen during the course
Lead Data Scientist en BAT. Doctora en Control Automático con especialidad en procesamiento de Imágenes. Estancias de investigación en la Universidad de California en EEUU, en la Universidad de Coimbra en Portugal y trabajos de investigación con la Universidad de Yale
Machine Learning Engineer Rappi Software Engineer con más de 5 años de experiencia en el desarrollo de aplicaciones de big data y machine learning altamente escalables. Con sólidos conocimientos y práctica en lenguajes de programación como Python y Javascript. Arquitecta Asociada de AWS. Autodidacta de nuevas tecnologías y frameworks dentro de machine learning e inteligencia artificial.
Cononoce como se aplican los microservicios.


Domine algunos servicios de Amazon Web Services
Get started with a 7-day free trial
✓ Dictated by the most important companies and universities.
✓ Affordable programs and free trial for 7 days.
✓ Apply your skills in practical projects
✓ Learn at your own pace
✓ Videos and course readings
✓ Graded tests and assignments
✓ Many programs do not require a degree or experience
✓ Certificate that can be shared after completion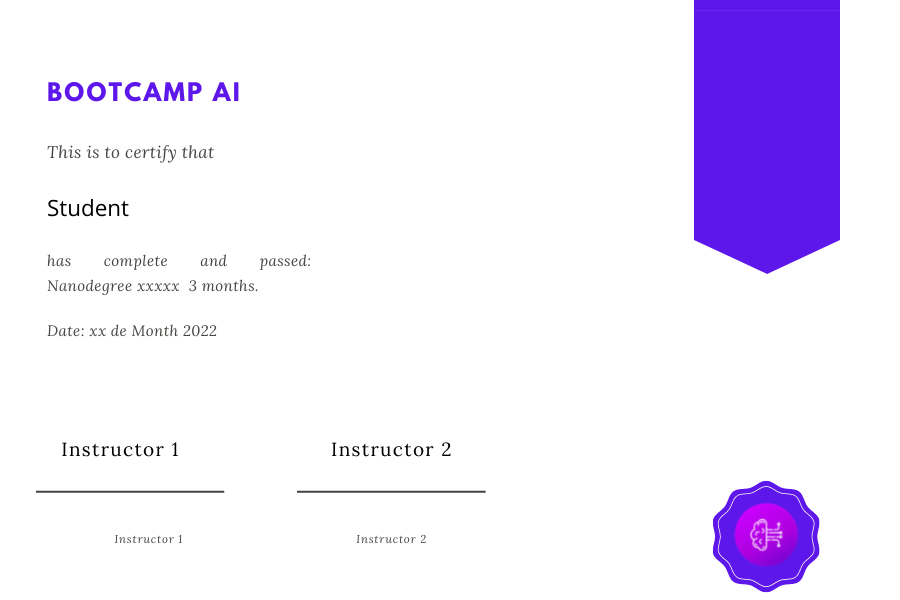 You can share your Certificates in the Certifications section of your LinkedIn profile, on your printed resume, or in other documents.
Learn the fundamentals of data visualization and practice communicating with data. This course covers how to apply design principles, human perception, color theory, and effective storytelling with data. If you present data to others, aspire to be a business analyst or data scientist, or if you'd like to become more effective with visualization tools, then you can grow your skills with this course.
In this program, students will enhance their skills by building and implementing sophisticated machine learning solutions using popular open source tools and frameworks, and will gain hands-on experience executing complex Machine Learning tasks.